Upcoming Events
---
**updated 3/15/23**
Heritage Land Bank Advisory Commission Meeting

POSTPONED --

Originally scheduled to be on the November agenda, we are now hoping to go before HLB in 2023. HLB must finish its Annual Work Plan before addressing our project. We have been informed this may take several months.

Alaska Natural Burial has been actively pursuing a parcel of Heritage Land Bank land for several months (Parcel #2-156). The Commissioners of HLB need to vote on if they want to allow

Alaska Natural Burial to establish our cemetery on this parcel.

If the Commission votes in the affirmative, Alaska Natural Burial will go before the Anchorage Assembly for a final decision.

​

Meeting details can be found on the Muni's website.
---
Past News and Events
Alaska End-of-Life Alliance Kick-off Event
October 25, 2022
The
Alaska End-of-Life Alliance
is a new organization dedicated to educating, advocating, and supporting Alaskans in end-of-life care. This event will serve as an introduction to a broad range of end-of-life topics, followed by an interactive discussion of important community issues.
When:
October 25 (Tuesday) from 6:30-7:30 pm --
doors open at 6
Where:
Anchorage Museum SEED Lab --
111 W 6th Avenue, Anchorage, 99501
Anchorage Museum presentation
August 25, 2022
Alaska Natural Burial was honored to participate in the Pechakucha presentations as part of the Museum's Design Week programming.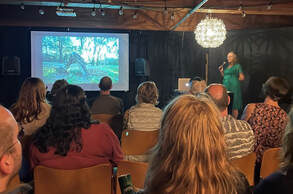 Heritage Land Bank presentation
July 28, 2022
Alaska Natural Burial has been working with the staff at Heritage Land Bank for several months now. Today we introduced the project to HLB's Advisory Commission. At an upcoming HLB meeting (date TBD), the Commissioners will vote on recommending disposition of HLB Parcel #2-156 to Alaska Natural Burial.
​To view Parcel #2-156 on a map, please visit
this Muni site
, click on
2022 Draft Maps,
and find Parcel #2-156 on page 6.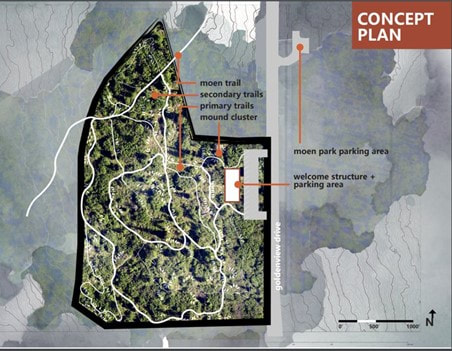 Rabbit Creek Community Council presentation
June 9, 2022
Alaska Natural Burial presented to the Rabbit Creek Community Council and received excellent feedback from residents of the area, including recommendations for ecologically responsible site construction and sharing parking infrastructure with a nearby municipal park.
1 Million Cups discussion
May 14, 2022
​Alaska Natural Burial discussion hosted by 1 Million Cups. If you missed us on May 11, you can
view the recording here
.
​
1 Million Cups is a program to educate, engage, and inspire entrepreneurs around the country.
Health TIE Open Innovation discussion
March 10, 2022
If you missed the live session, you can check out the recording
here
About Health TIE:
Health TIE​
​is a grassroots effort with the goal of connecting healthcare organizations, funders and change makers with entrepreneurs who have products and services to make healthcare access easier, lower cost and more efficient.